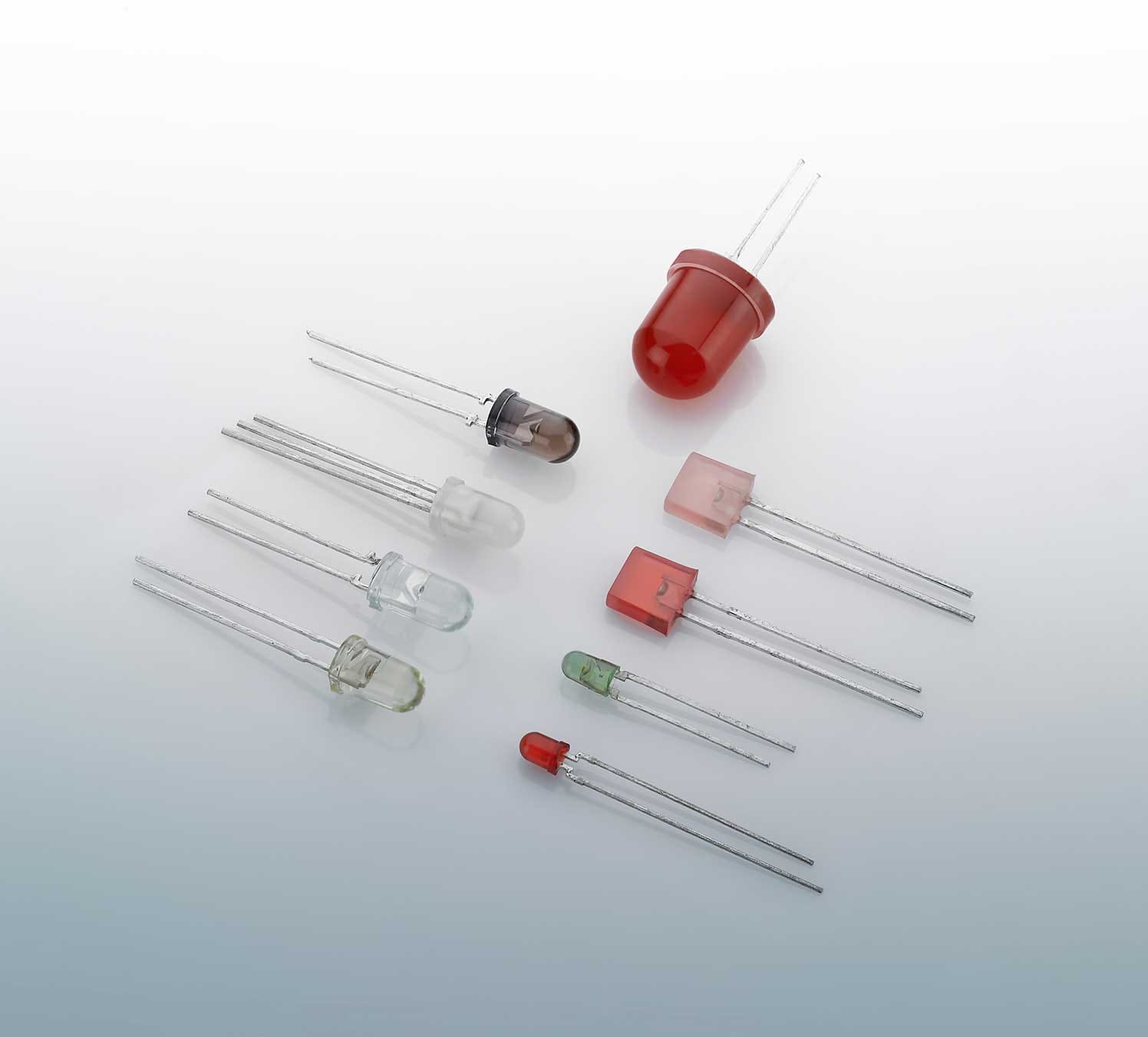 ELC-850-19-XXX-1
Product feature
Wavelength: 850 nm
Pointsource diameter: 50 / 100 / 150µm
Switching time: 10/20 ns
elc-850-19-xxx-1 (PDF | 0,26 MB)
IR point sources were developed specifically for applications requiring high radiant intensity and maximum reliability. They operate with an emission wavelength of 850 nm and are available with point diameters of 25, 50, 100 and 150 µm.
In contrast with conventional IR LEDs, point sources offer
effective suppression of undesirable side radiation along with simple collimation
. Due to these special characteristics, IR point sources are an ideal radiation source in optical rotary encoders. They also guarantee efficient coupling with optical fibers for data transmission.
Benefits
High-precision: sharply defined and evenly illuminated reflection of the emission area.
Impressive performance: high radiant intensity with the aid of simple optics
Cost-saving: thanks to minimal power consumption, resulting in long battery life
Mobile use: compact design for applications with limited space
Individual: wide range of point diameters available; development of custom solutions also possible
Fields of Application
Electronics industry: substitution of VCSEL semiconductor lasers
Medical technology: for blood analysis, fluorescence microscopy and analytics
Security technology: as sights and light barriers
Metrology: distance measurement
Automation: beam barriers and rotary encoders
Product Variants
| | | | |
| --- | --- | --- | --- |
| Wavelength in nm | Pointsource diameter in µm | Switching time in ns | Product name / data sheet |
| 850 | 50 / 100 / 150 | 10/20 | ELC-850-19-XXX-1 |
Please contact our experts for advice.
Sales Photodiodes & LEDs
+49 30 6576 25-09
+49 30 6576 25-45
+81 045 670-9140
+81 045 670-9141