Non-Photonic Portfolio Companies
As a result of Jenoptik's strategic realignment, the Agenda More Value, the non-photonic activities will be spun off and in future managed as independent companies under their own brands - Prodomax and INTEROB for the automation business and HOMMEL ETAMIC in the area of metrology - and will be able to operate more independently.

With the "Non-Photonic Portfolio Companies", we are addressing the trend towards greater flexibility and efficiency in production processes, particularly in the automotive industry, as a supplier of products, automation solutions and services for industrial customers (B2B).

In the Automation & Integration segment, we aim to offer everything from a single source for efficient production environments, from products and systems to automated plant concepts and complete process solutions.

With modern production measurement technology, HOMMEL ETAMIC focuses on efficient 100% quality control directly in the production process of its customers. To ensure sustainable improvement in production processes, manual measuring stations must be replaced by automated measuring stations. However, the business is significantly influenced by the current trend in the automotive industry towards increasingly alternative drive concepts and more e-mobility.
Find your business field
Integrated Automation Manufacturing Solutions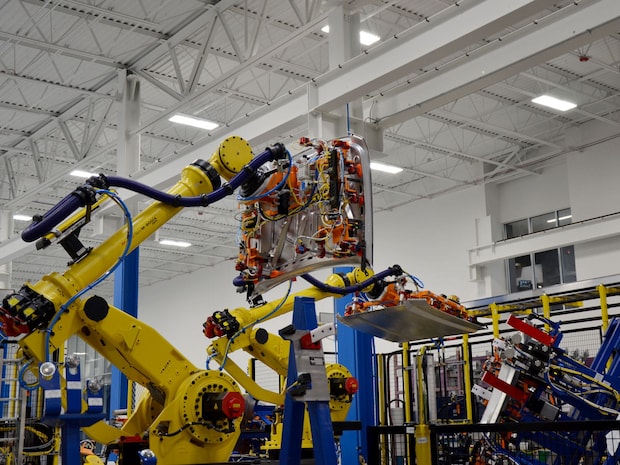 Product and process portfolio for solutions in the automotive industry
Jenoptik provides global photonics based automation solutions - from individual manufacturing cells to fully automated production lines.
We combine our extensive engineering expertise in automated assembly systems with our expertise in cutting and joining of metals and composites, manufacturing airbag safety systems, and material handling.
Global After-Sales-Service
Jenoptik offers a service department with an established global service network under one roof. This enables us to accompany and support our customers from concept to realization.
Know-how: instruction, start-up support, application studies, local engineer
Optimizing: software updates and upgrades, optimization, retrofitting and extension
Service: maintenance, remote service (teleservice), help desk, calibration of standards
Support: relocation service, returns & recycling, financing, used systems offers
Global Reach for Automation & Integration
Industrial Metrology Systems for Monitoring Quality in Production Processes
Our industrial metrology enables you to efficiently monitor the quality of your workpieces throughout the entire production process.
HOMMEL ETAMIC is a leading developer and manufacturer of metrology solutions used to monitor and optimize your production processes. Our tactile and pneumatic metrology solutions are manufactured using state-of-the-art technology and can be used in a wide range of manufacturing industries. Our systems are capable of analyzing the surface, shape and dimensions of your workpieces - at every stage of the production process, during the final inspection or in the measuring room, providing you with process relevant data within the shortest available time frame.
Thanks to our extensive expertise and decades of experience, we know exactly what our customers want and need. We work together with you to find the right system– contact our experts for advice. Our customer service team is on hand to provide worldwide support, servicing and repairing your systems with a high level of reliability.
Please contact our experts for advice!