Innovation
Innovation is essential for our future performance, creates competitive advantages and ensures our economic success. It is the key to the transition to a resource-efficient and climate-neutral economy. "More innovation" is an essential part of our corporate strategy. We focus on our core competencies – optics and photonics.
We assume "responsibility through innovation"
Our innovations are an important building block for making CO
2
reductions and resource savings for our customers. With the use of photonic technologies, we act as an
"enabler"
– we help our customers become more sustainable by helping to increase the efficiency of products and production processes.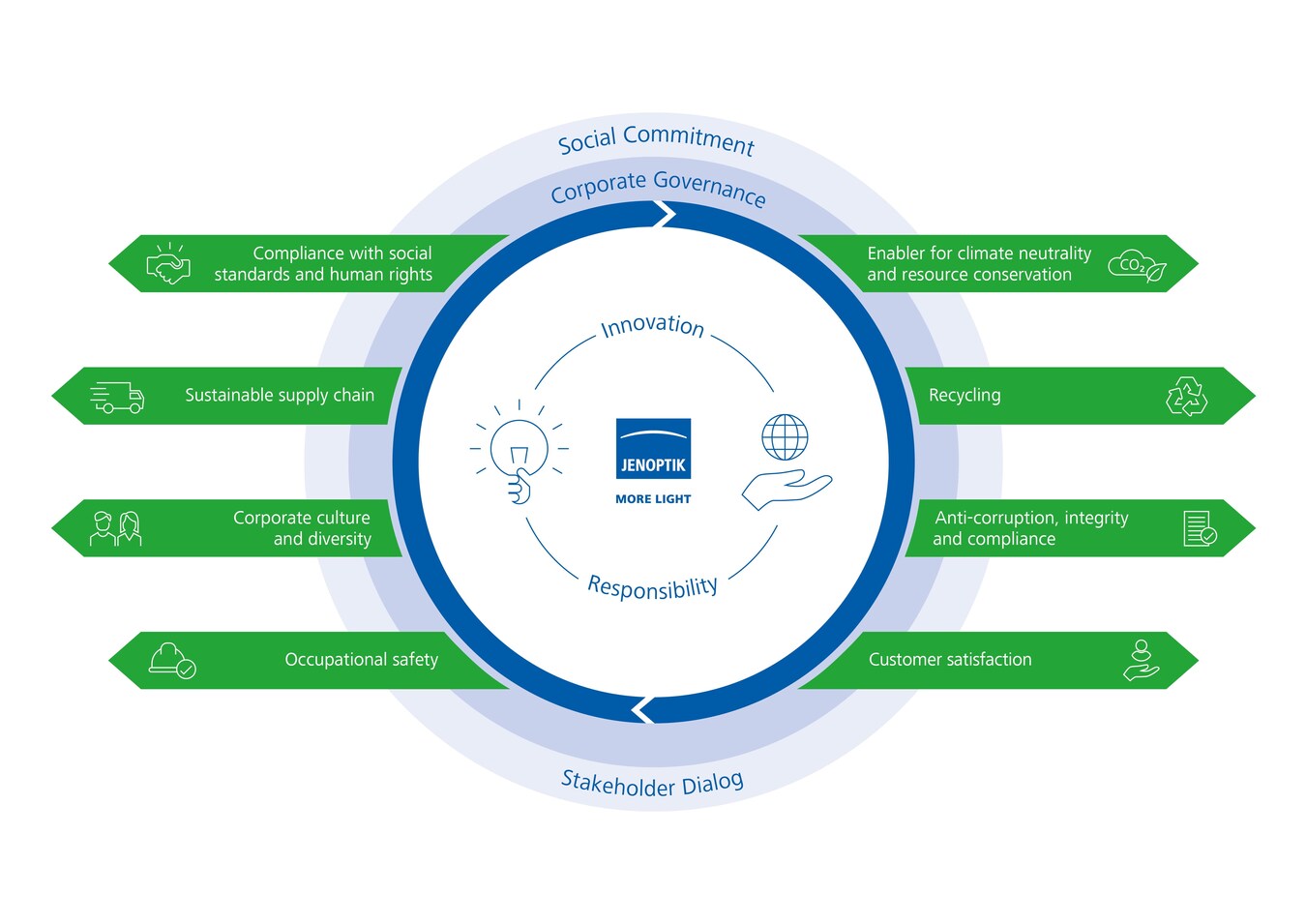 One of our key strategic goals is to build on our ability to innovate and become the driver of innovation.
Research and development performance
Vitality Index
by 2022 (target by 2025: 22%)
We want to increase our R&D performance, including customer-specific developments, to 10 percent of sales by 2022.
The Vitality Index, the proportion of sales with new products and platforms, is expected to increase continuously: to 20 percent by 2022 and to 22 percent by 2025.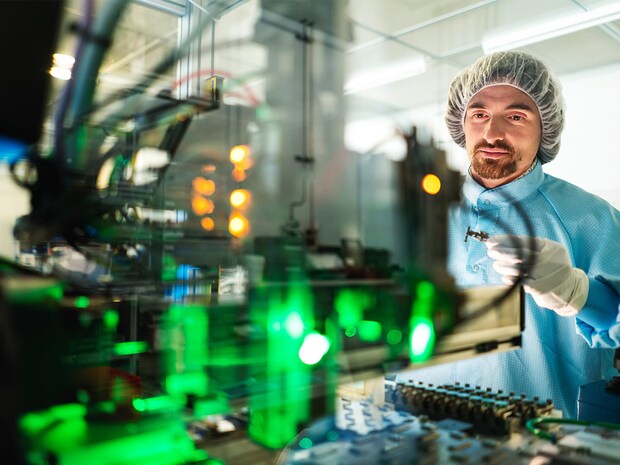 According to the SPECTARIS study, "Light as a key to global ecological sustainability", photonics is a key driver for global sustainability. The use of photonic technologies enables resource-conserving production processes, energy savings and reduced material consumption – at least 11 percent of global greenhouse gas emissions can be avoided by 2030.
With our know-how and innovations, we provide solutions to current and future challenges facing our customers and society as a whole.
Our laser systems and diode lasers are a resource-saving alternative to traditional machining methods.
Our test and measurement systems help to minimize error rates and make more efficient use of production machines.
Smart manufacturing increases production efficiency and helps to save resources and energy.
Intelligent traffic management systems improve traffic flow, reduce traffic jams and accidents and lower exhaust emissions.