What we offer
Your benefits at Jenoptik.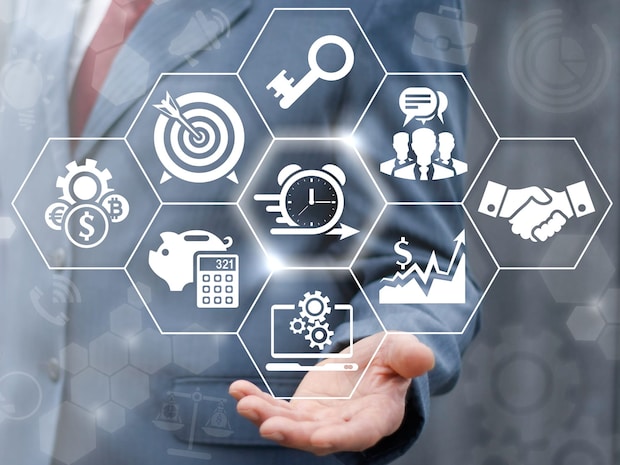 We work together as a committed team in a modern working environment. At our company, you'll find an open and dynamic working atmosphere, flexible working hours and a fair market salary.
We create our perspectives from the very design of the induction program.
Interesting and responsible activities are self-evident for us, as are a wide range of training and development opportunities.
Work and family
It is important to us that employees are able to reconcile the needs of both family and work. To do this, we need to provide good childcare, flexible working hours and a family-friendly working environment. Apart from parental leave, our employees can also return to work on a part-time basis. Our crèches are located close to the workplace, have flexible opening times and offer holistic educational approaches.
Flexible working hours
Presence time can be organized, apart from shift work, with regard to location and duration, with flextime and a work time account. To support employees in their personal life, we offer, for example, part-time work, special leave and semi-retirement.
Live and work healthily
To maintain the health and performance of our employees in the long term and to increase health consciousness, we regularly offer work-place medical examinations and health days at our sites. The aim of health days is to talk about ways to improve health that can be integrated into daily life at work. For all fitness fans, we have a cooperation agreement with the POM fitness center in Jena. Our employees can train here on preferential terms. Furthermore, participation in regional running events and other sporting events are sponsored.
Prospects
Individual induction program
We'll create an induction program for all new employees that contains special events and courses in addition to an individual induction program. They will be accompanied during the induction period by a professional supervisor or a sponsor.
This way, we'll make sure that new employees will quickly be able to take responsibility for assignments and gain a deep insight into the structures and processes.
Personnel development
Staffing development needs are determined once a year in the company. During group discussions, managers and employees agree on future training measures. In addition to individual measures for further training, interdepartmental programs at group level are also organized.
Staff questionnaire
To involve employees even more and give them an opportunity to help shape the future of the company by giving their feedback, we regularly conduct employee questionnaires. From these results, procedures are derived that can be sustainably implemented by individual teams.
Wages, salaries and profit sharing
The basis for our wages and salaries is the company and collective bargaining rate of IG Metall. Payment depends on the field of activity and the relevant job profile.
For employees in management at Jenoptik, in addition to the fixed salary, there is also a variable salary component. If the company's results are good, all employees benefit through a share in profits.
Benefits for employees
Our employees can make use of a comprehensive staff discount program: on our internal platform, there are many purchasing benefits and special offers, in technology, home and travel, for example.