Sandwich courses – theoretical studies and professional experience at Jenoptik.
Would you like to acquire more theoretical knowledge and put your knowledge into practice? The solution: Sandwich courses – theoretical studies and professional experience at Jenoptik!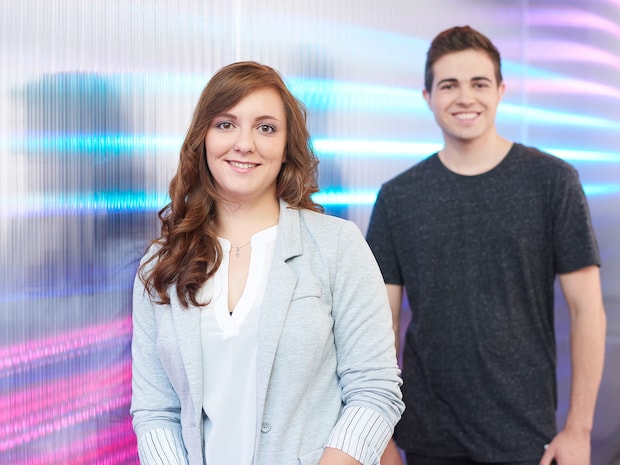 You can simply combine theory and practice by completing your studies at a Dual University (a university offering sandwich courses) with Jenoptik.
Study will give you the fundamental theoretical knowledge, and the work experience in the company will you give you the practical side and integrate you into professional life from the outset. Right from the start, during your training, you'll be able to take on responsibility and develop important skills.
Over six semesters, you'll lay the theoretical foundations for your future professional career through the Dual University. Your final objective is a Bachelor of Engineering or a Bachelor of Arts degree. During the entire training period, you will also receive financial support. If you achieve good grades, after three years, you'll have laid the foundation for your professional career at Jenoptik.
You can expect this:
Practical and hence valuable experience
Very good chances of being taken on
Excellent study conditions
This is what you'll need:
Higher education entrance qualification (high school graduation) with "good" (cum laude) or better
Knowledge of foreign languages, especially English
Flexibility and dependability as well as organization and communication skills
Study programs available at Jenoptik
Business studies
Business studies
B.Sc. International business
B.A. International trade and management
B.A. Economics/industry
Technical studies
Technical studies
B.Sc. Industrial engineering sector
B.Eng. Service engineering
B.Eng. Electrical engineering/automation
B.Eng. Mechatronics/automation
B.Eng. Practical IT
B.Eng. Production technology
B.Eng. Construction
We look forward to receiving your application!