RecommendMail Facebook LinkedIn
Imaging & Image Analysis Software Options for JENOPTIK GRYPHAX® Cameras
Versatile software options for JENOPTIK GRYPHAX® cameras keeps many doors open for you.
The versatile range of software options extends from the intuitive JENOPTIK GRYPHAX® software up to sophisticated third-party special image analysis software solutions developed for scientific and industrial challenges.
Easy to use, workflow-optimized JENOPTIK GRYPHAX® image analysis software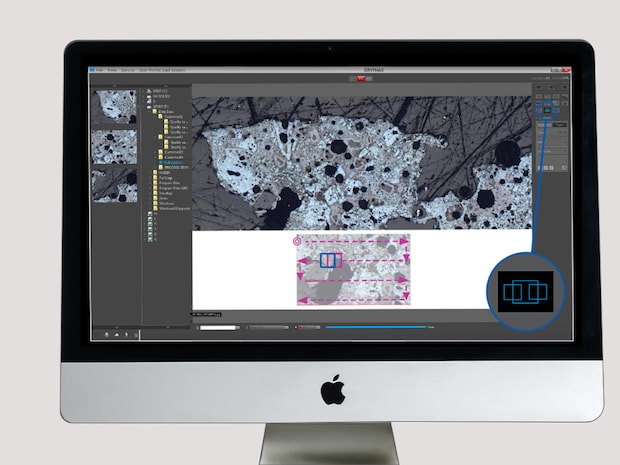 The image analysis software supplied with each JENOPTIK GRYPHAX® camera is compatible with the operating systems Windows, MacOS and Linux and provides workflow-facilitating features which can improve image results and efficiently maximize their information value. To give just one example, the panorama tool enables microscopists to automatically stitch several individual images of a large-area sample together into a single, full view image without loss of resolution and pixelation - a motorized x/y stage is not necessary. In live mode, a grid of partially overlapping images of the motif is constructed into a seamless, ultra-high-resolution panoramic view of the entire motif.
The JENOPTIK GRYPHAX® image analysis software offers many other useful features that make everyday microscopy work easier. Their ease of use gives your work an effortless feel:
Installation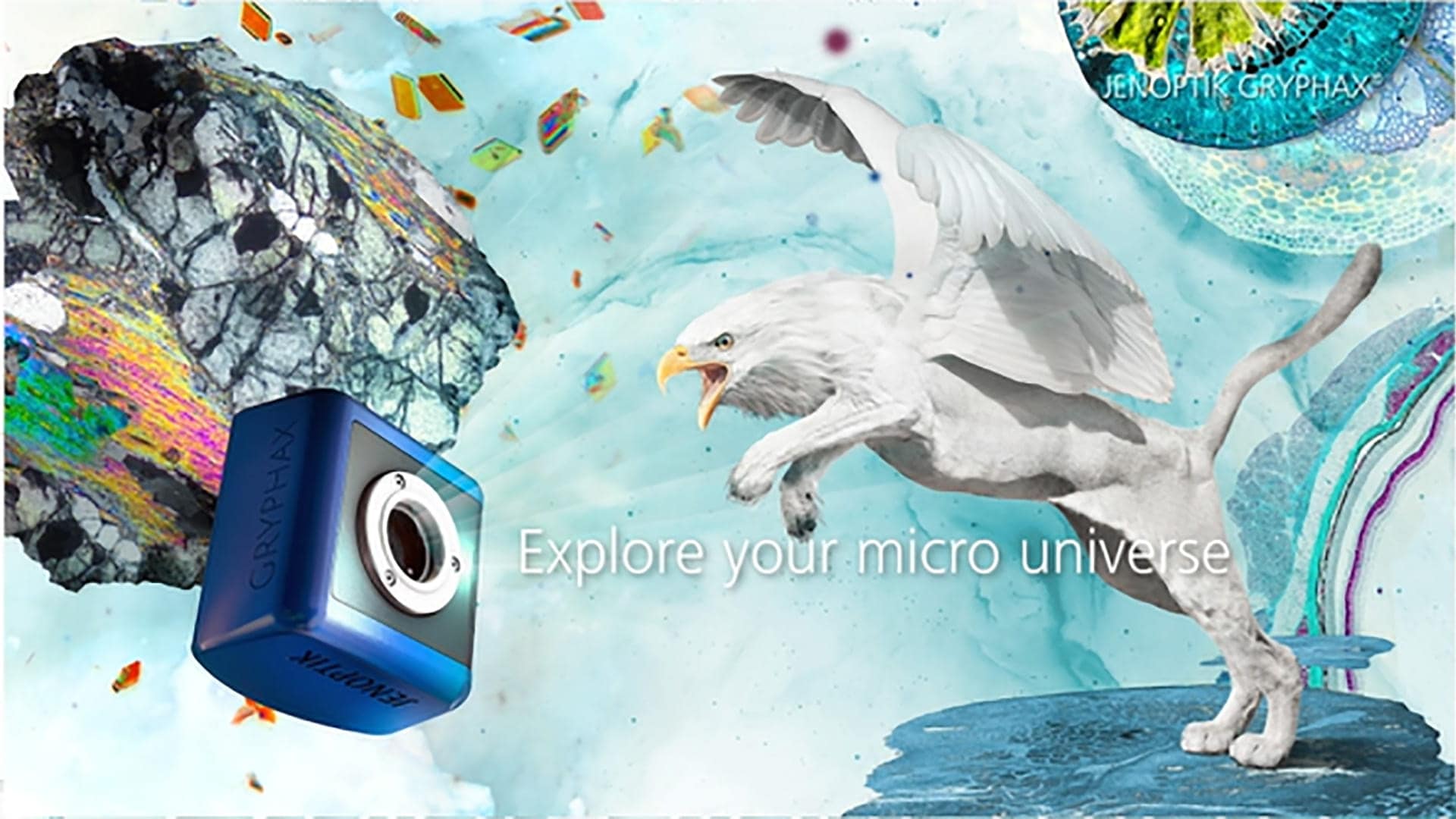 Image Settings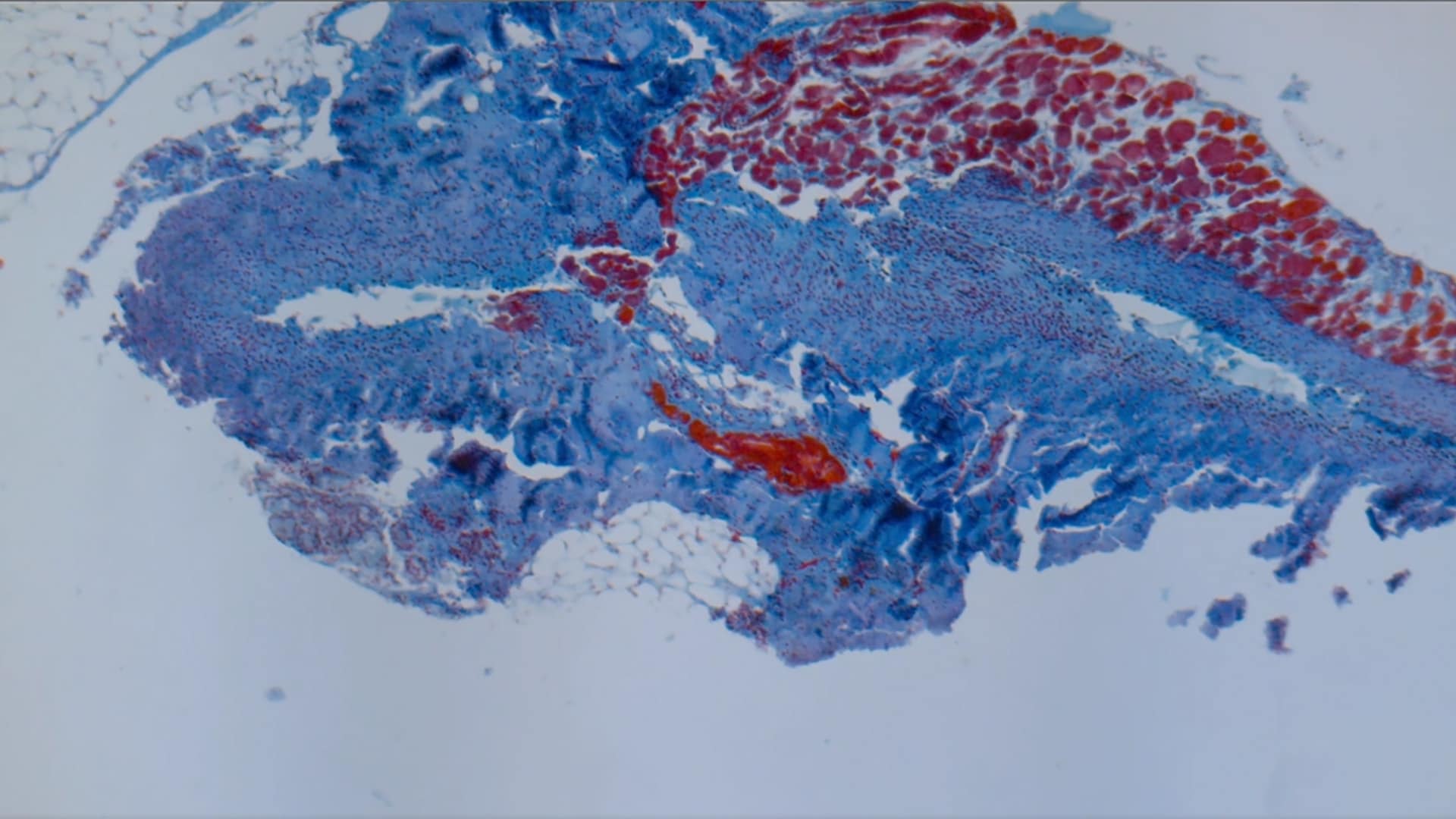 Automatic Panorama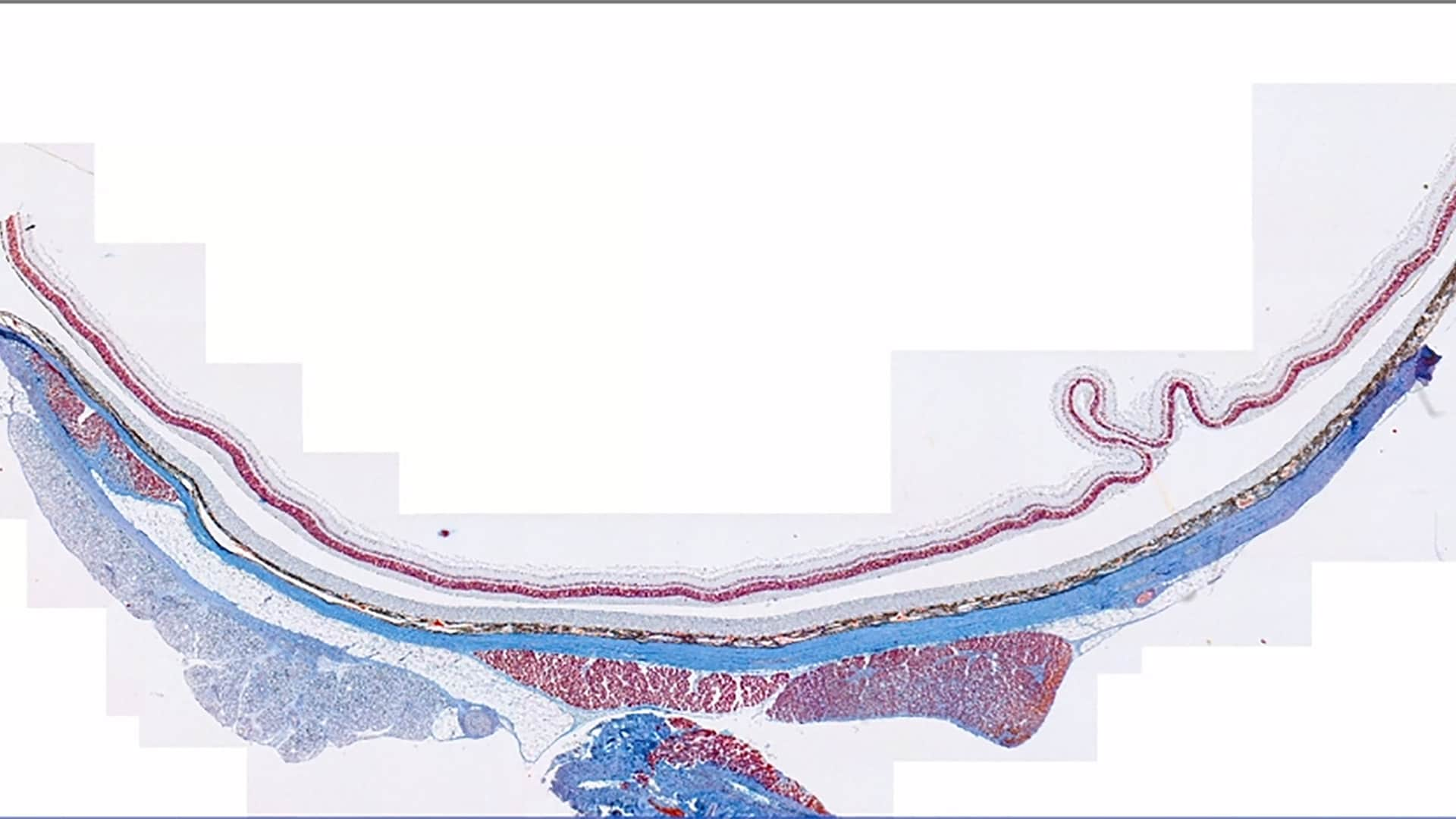 Introduction of GUI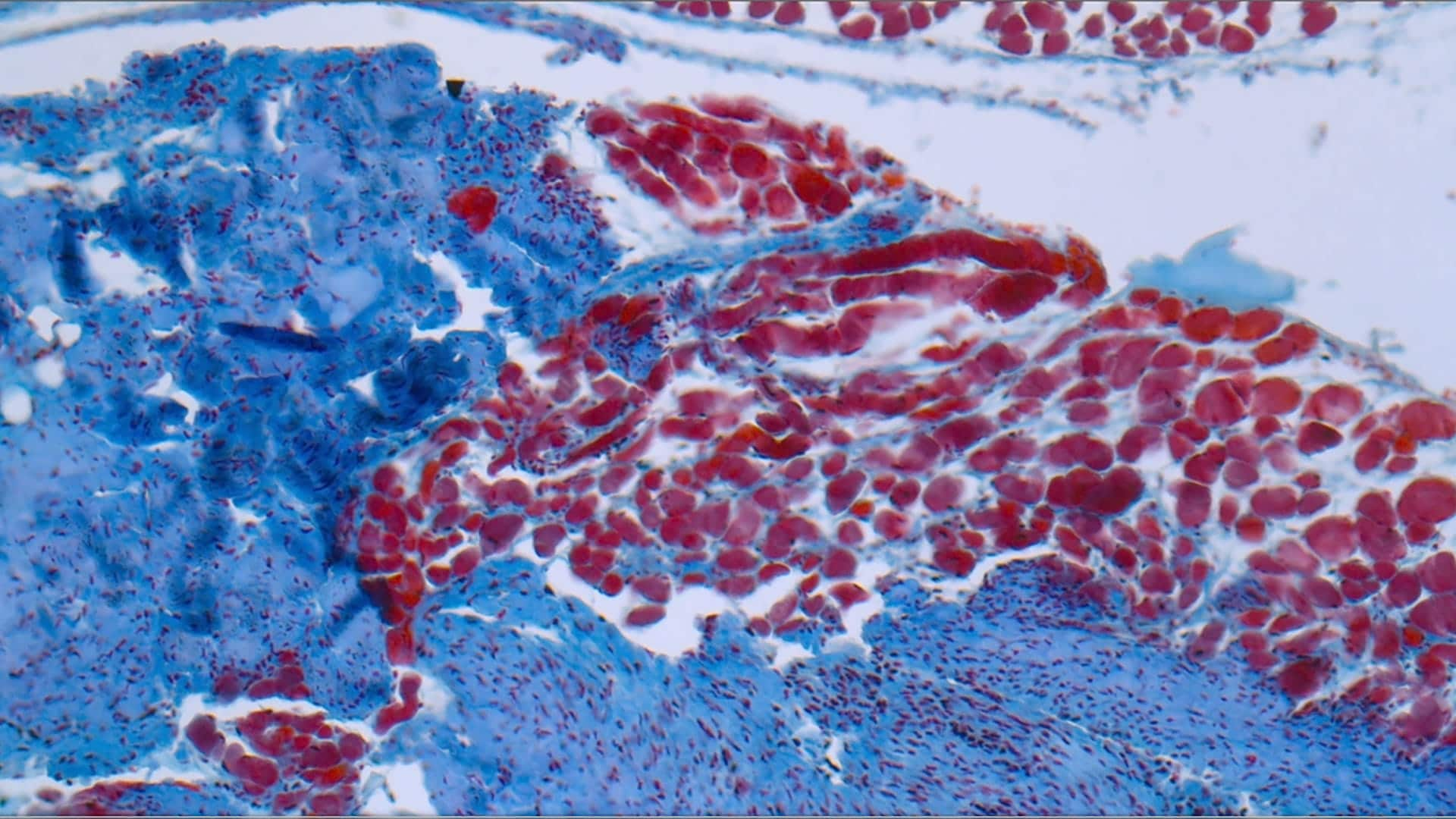 The Gallery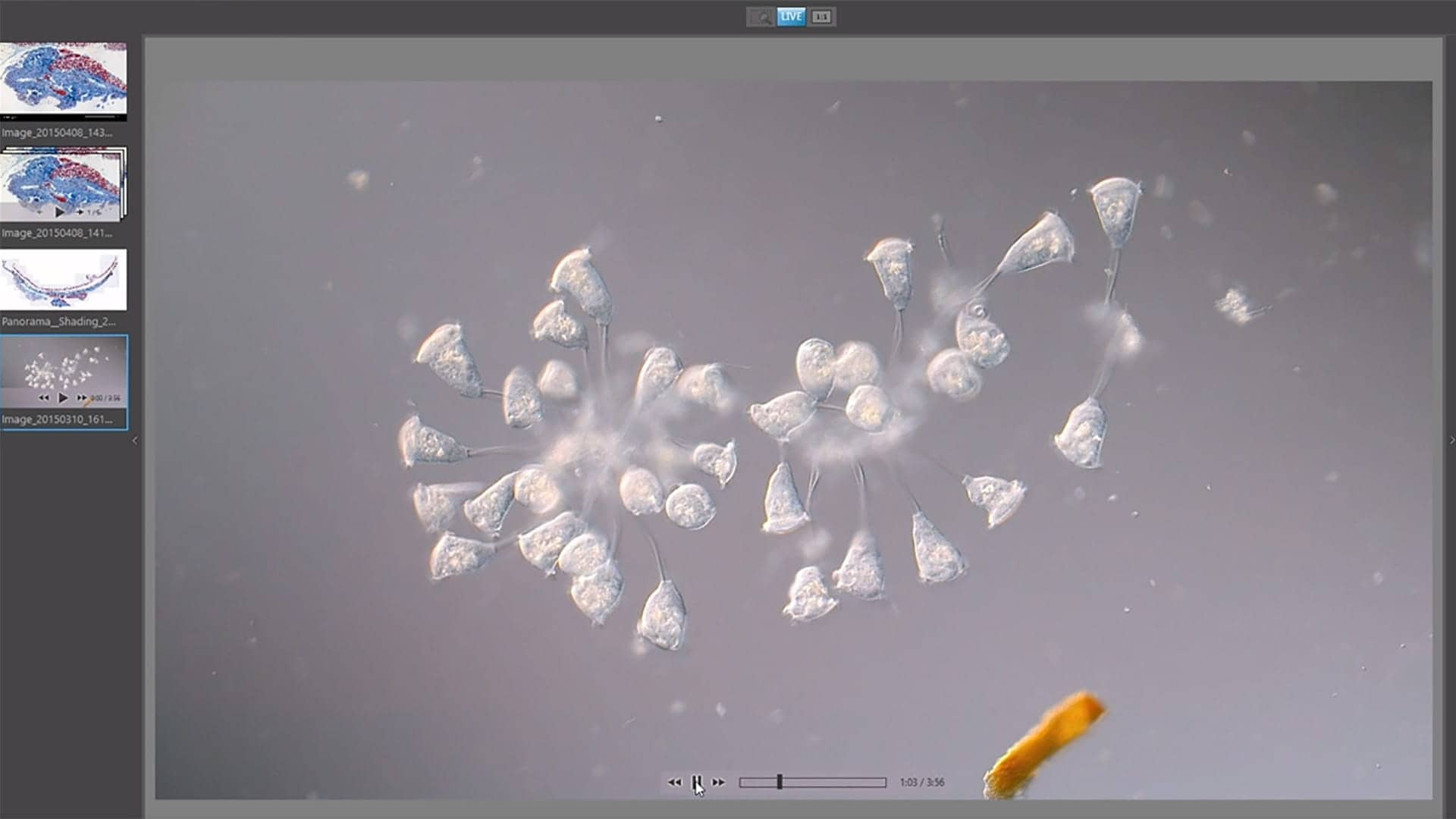 Automatic Z-stacking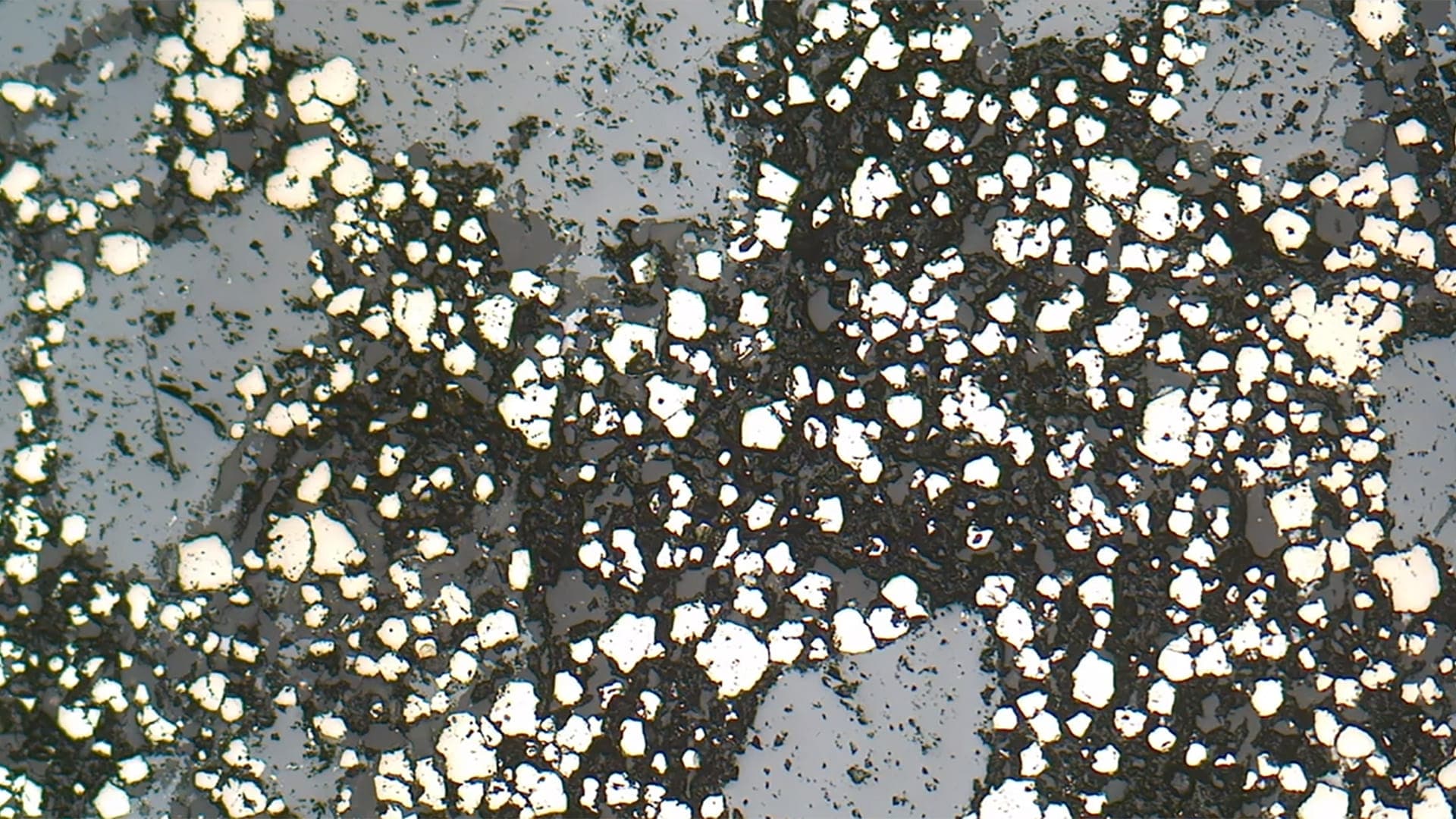 Preferences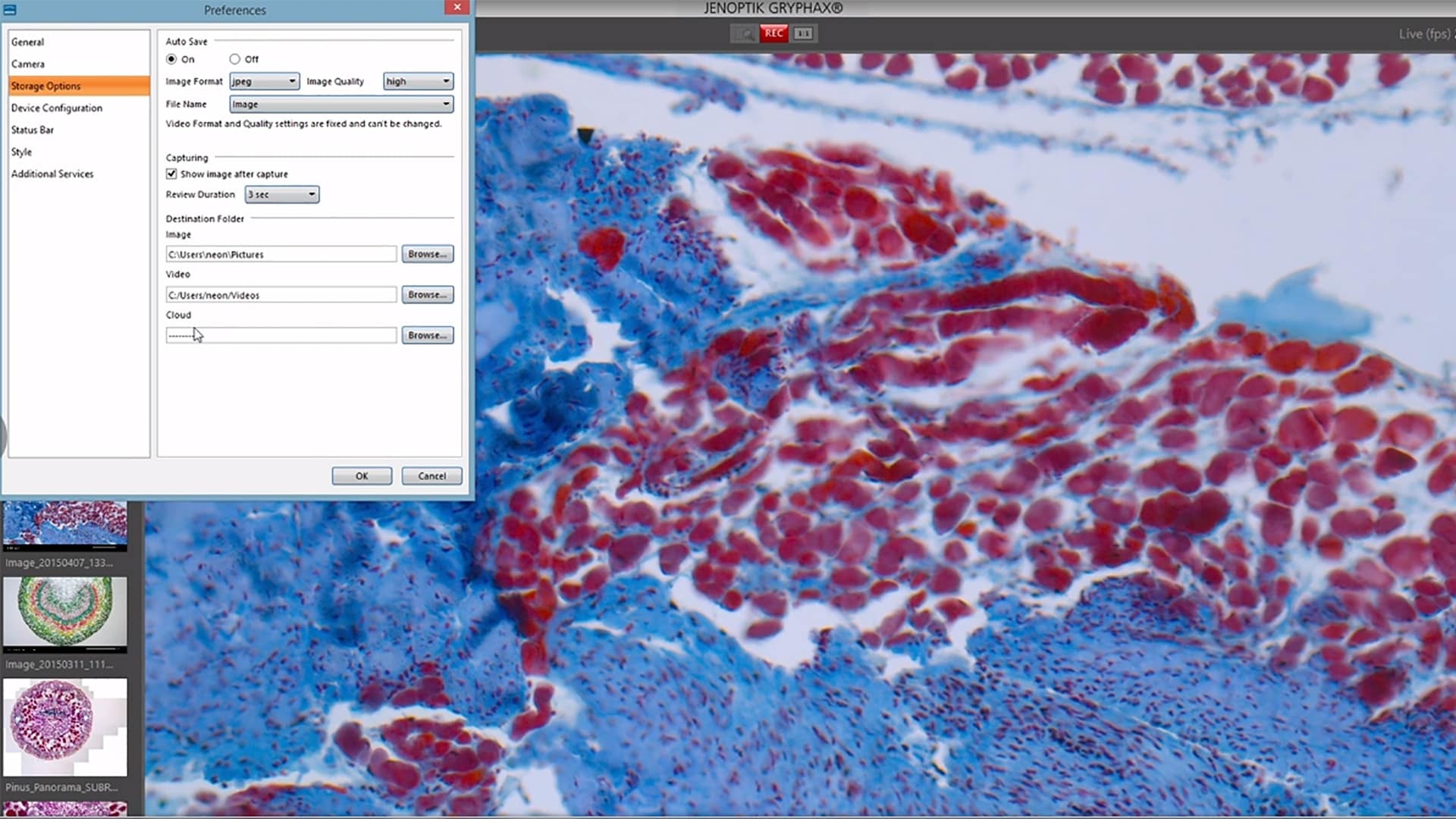 Side By Side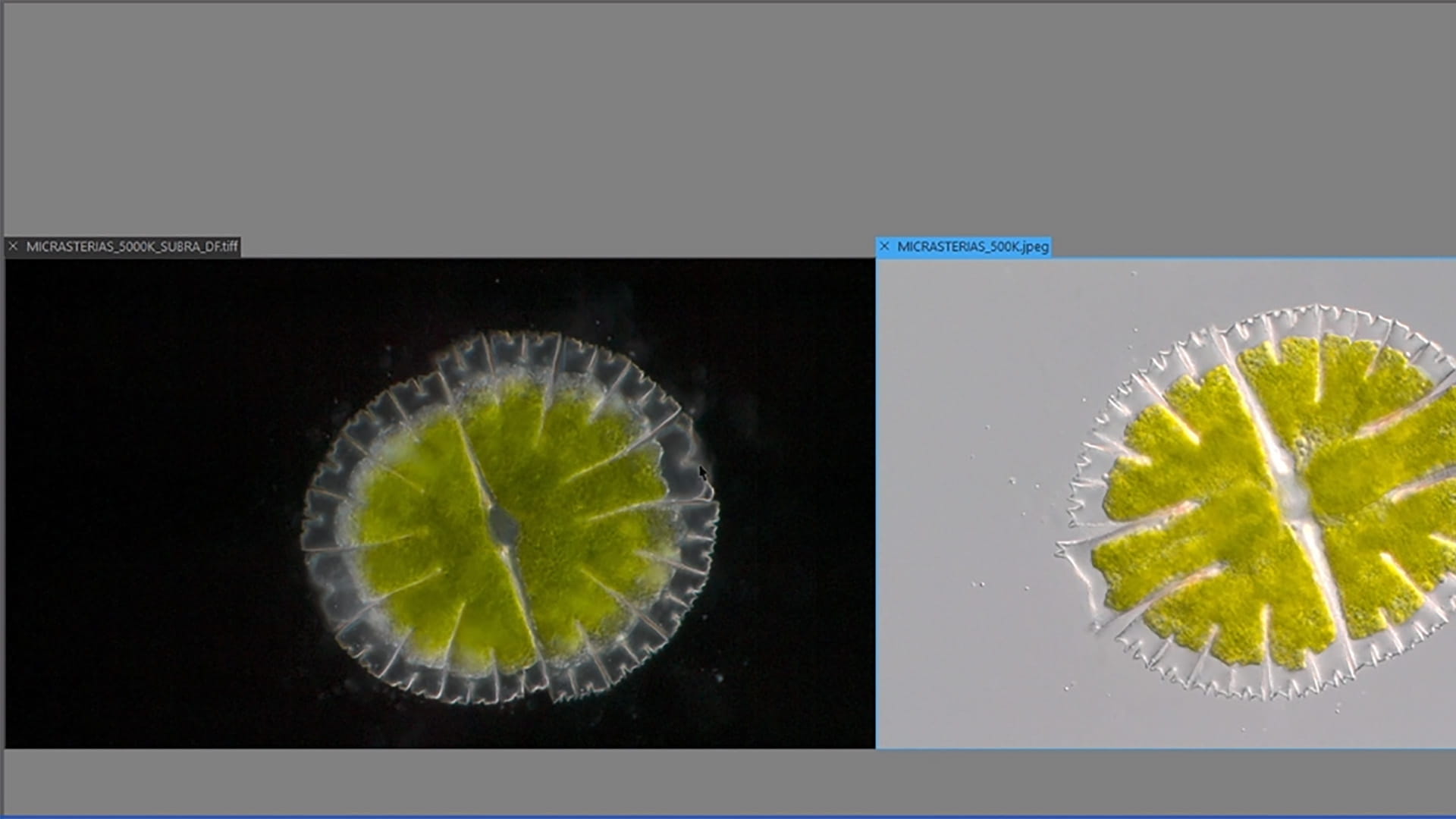 Measurement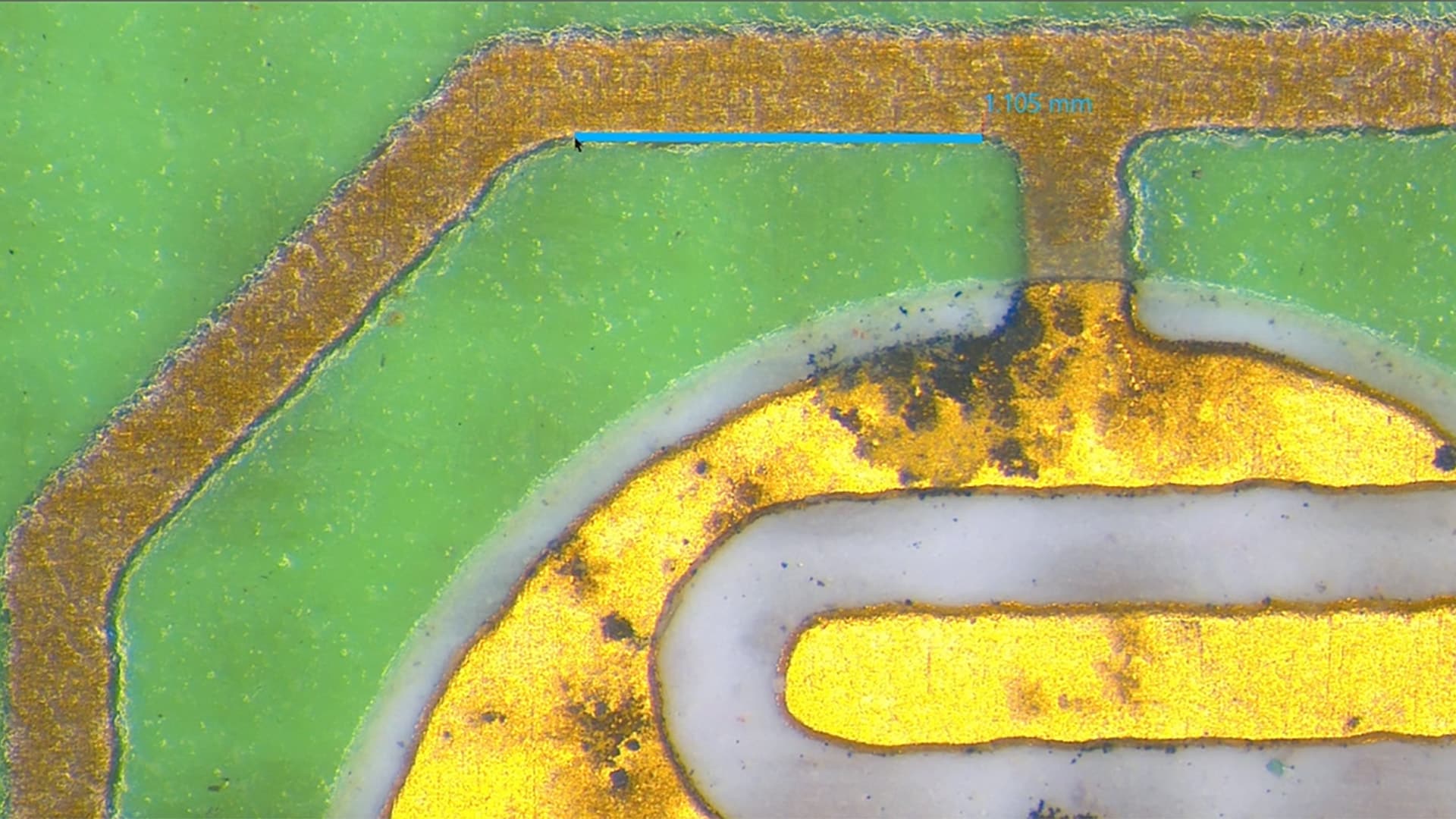 Device Configuration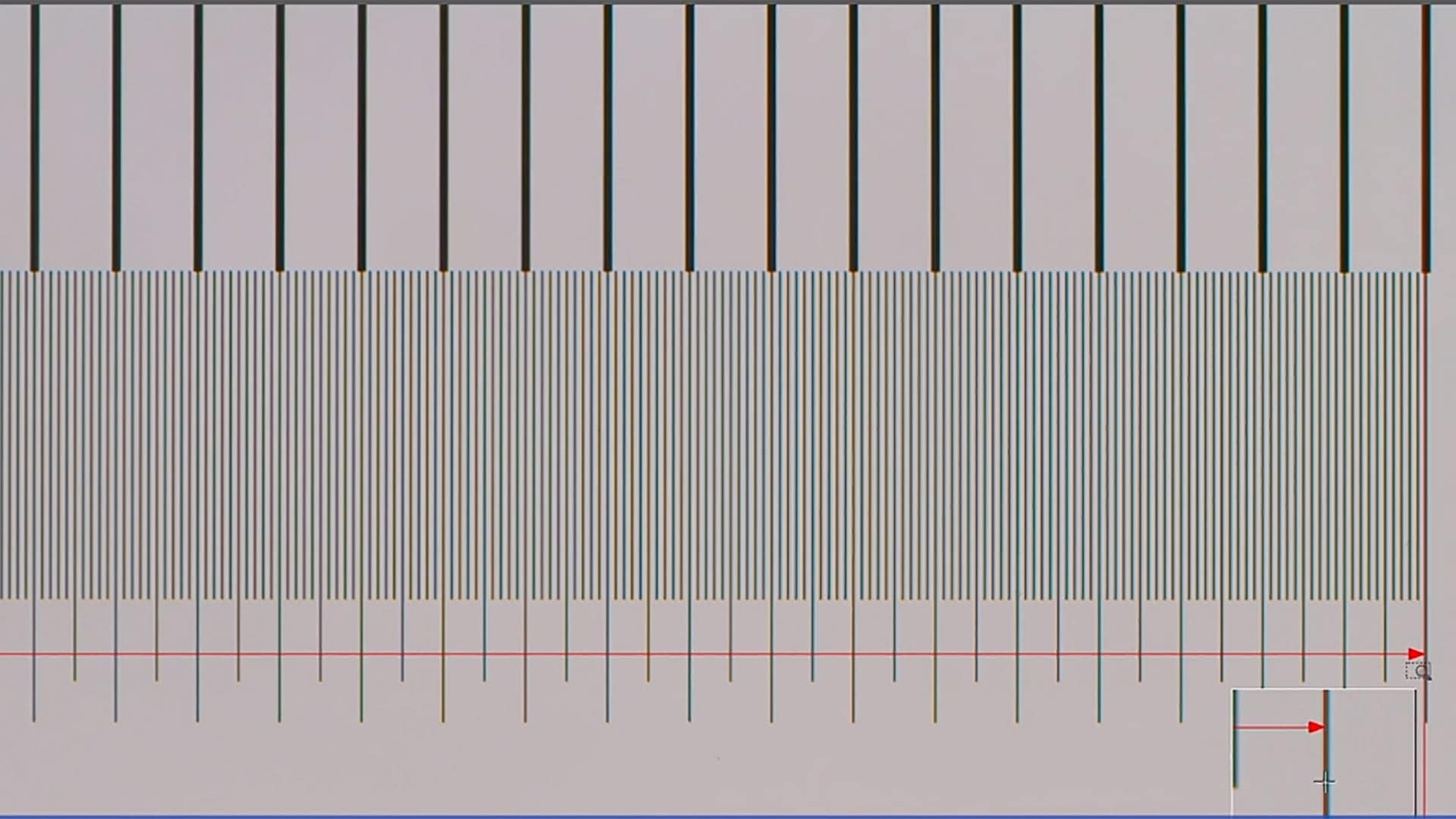 Multi Fluorescence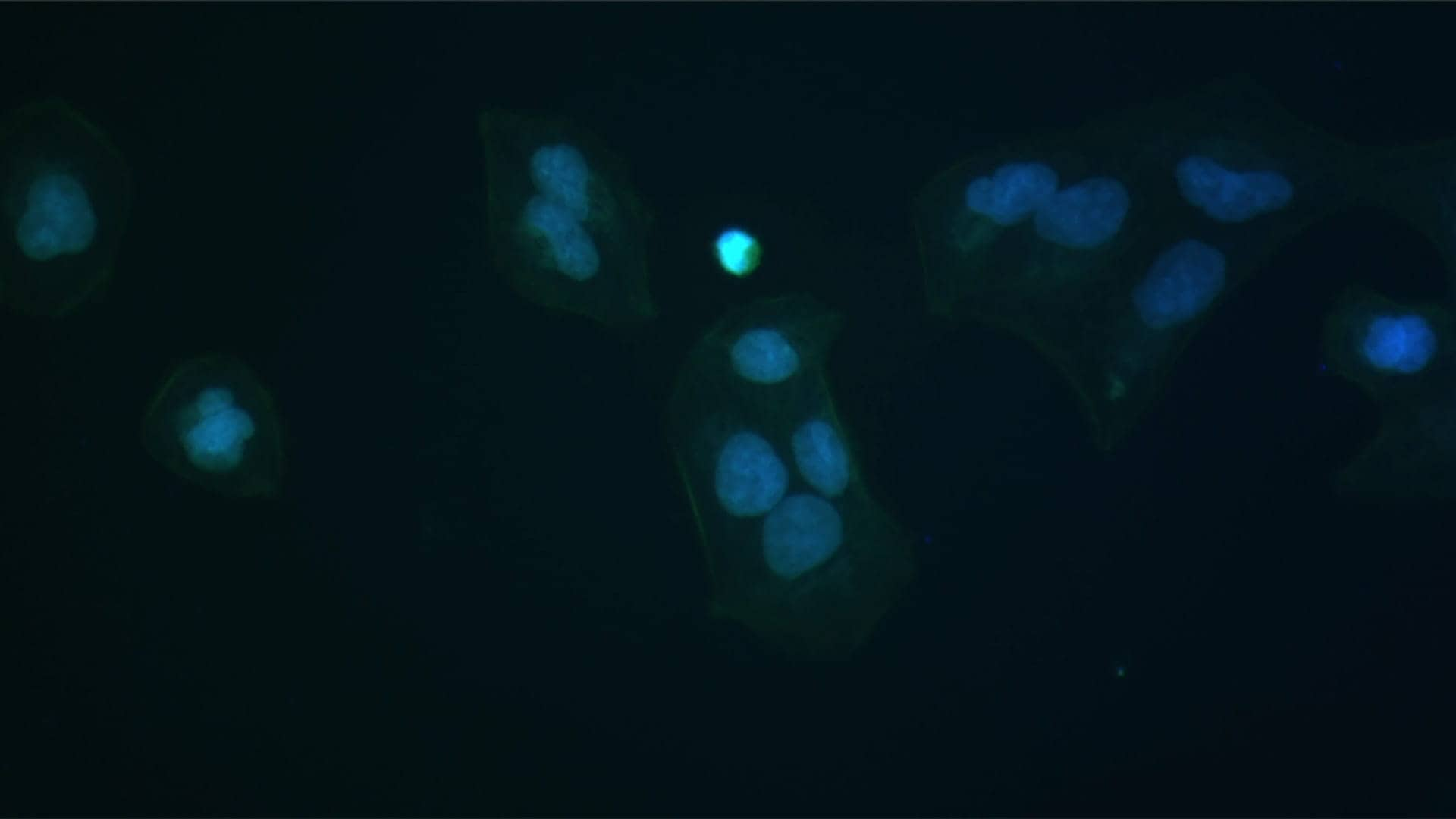 Video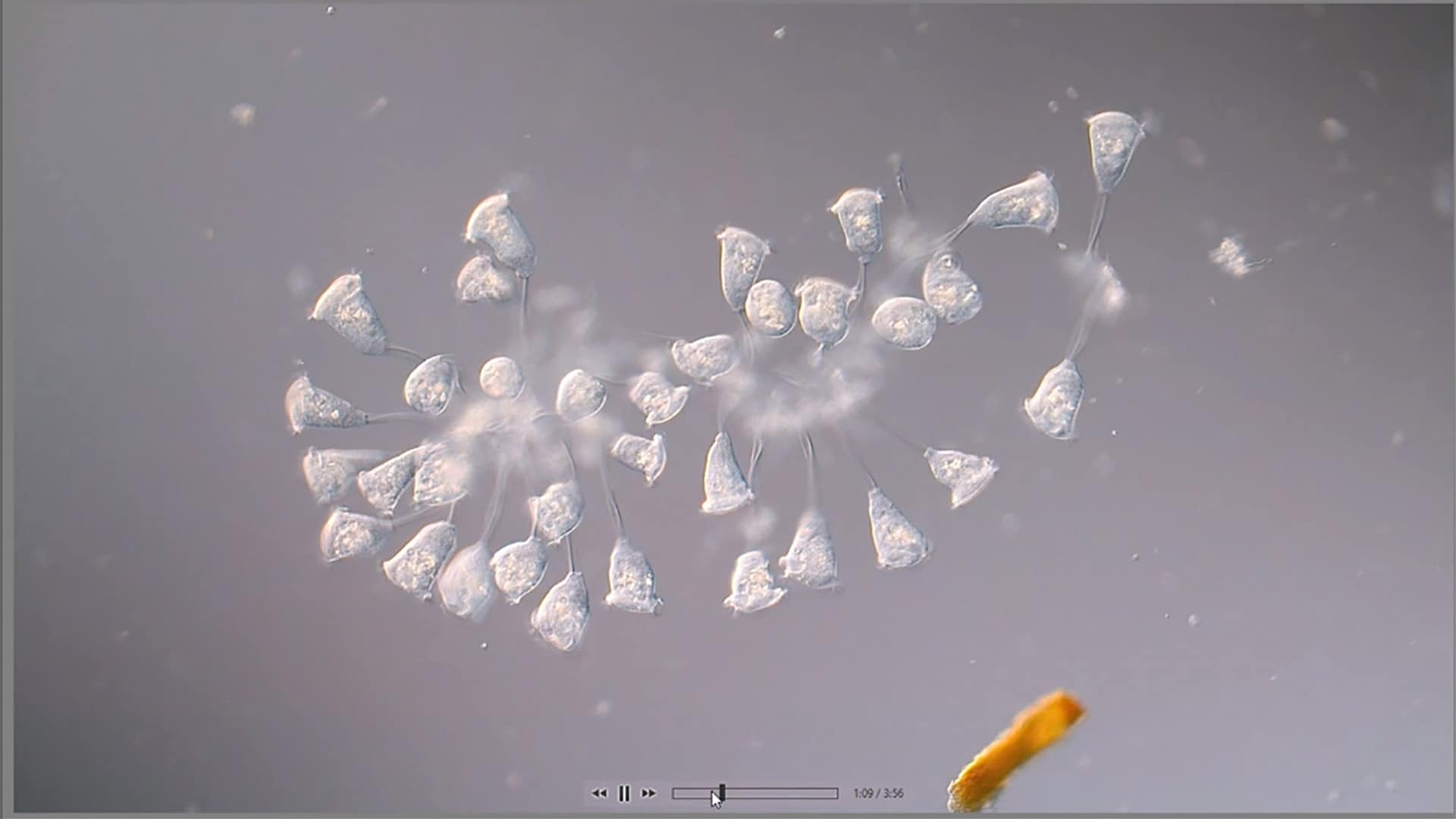 We are constantly working on expanding the features of the JENOPTIK GRYPHAX® image analysis software, which we make available to our users in regular free software updates.
JENOPTIK Software
GRYPHAX APP | Download & Video Tutorial
DijSDK APP
Specialist for:
High image quality - giving you the details to make the right decisions.
- Professional Jenoptik image quality based on real measured color
- Perfect color reproduction based on spectrally measured sensors
- Intelligent and camera tailored software algorithm
- Measured data based on EMVA 1288 guidelines
- Real time image enhancements @ live
Versatility - giving you the freedom to work with your favorite equipment.
- Support of WIN, MAC, Linux
- Optimized CPU load
- Identical sample software interface across WIN MAC LINUX platform
Ease of use - giving your work an effortless feel.
- Generic and platform independent interface
- Just 2 hours for camera integration
- Integrate one camera to support all
- Free DijSDK demo application within the complete source code
Stability - giving you a reliable research tool you can count on.
- Secure investment: long-lasting & reliable hardware
- Secure investment: long-term software support & operating system compatibility
- Certified software development process
- Multi-core CPU support
- 64 bit architecture
- Software and update certified tested free of charge
Software Features:
Unique vibration-free software cooling developed by Jenoptik
Colormatrix tool / function
Unique ColorSkew function
Reliable Auto Setup function
Extrem fast AutoExposure function
Our network of external software partners offers a number of additional, high-demanding software applications for Life Science, Medical, Material Science, Manufacturing and Education.
Specialized software from third-party providers opens up more interesting application possibilities for you. The integration into numerous software suites for special scientific and industrial tasks allows individual solutions to be tailored to any customer requirements - from a single workstation solution with minimal equipment to a cross-location network solution with distributed recording and reporting stations.
Create 3D-images, manage images across different sites in databases or analyze images based on subject-specific criteria with programs of our global software partners listed below.
BIOQUANT
Direct X: Use your microscope camera as a webcam, share your results.
FlexxVision
Imagic
IMSTAR
Media Cybernetics
Micromanager
Microvision Instruments
Norpix
Pixelferber
Twain Plugin: Secure Transmission and Processing of Image Data
Benefits
Versatility - More image analysis options: Specialized software from third-party providers opens up more application possibilities for PROGRES GRYPHAX® microscope cameras
Ease of use - Save time: You can continue working with your familiar user interface for image analysis.
Stability - Reliable communication: Your TWAIN-compatible software application interacts easily with PROGRES GRYPHAX®microscope cameras.
High image quality: Use your preferred software and take advantage of the proven Jenoptik color reproduction and image quality.
Ease of use –Share your results: Use your PROGRES GRYPHAX® microscope camera as web cam and share your images.
Stability – Configure your system: Control different peripheral devices and create your own motorized workstation.
Fields of Application
Life sciences: Medicine, pathology, hematology, cytology, genetics, biology and chemistry.
Quality control: Grain analysis, welded seam testing and controlling manufacturing processes.
Material science: Mineralogy and metallography — for use in determining structures, quantitative and qualitative sample analyses and documentation.
Forensics: Securing of evidence, document examination and forensic medicine.
질문이 있으십니까? 자세한 내용은 저희에게 문의해 주십시오.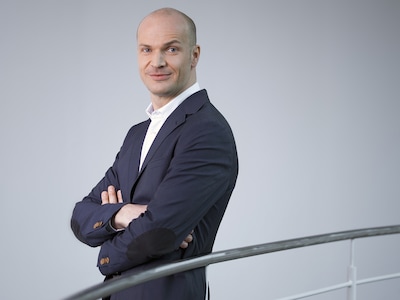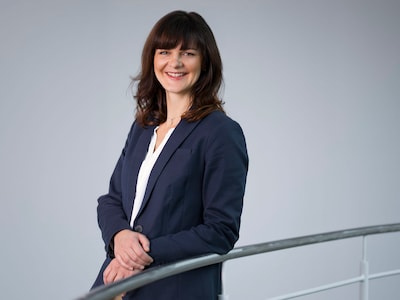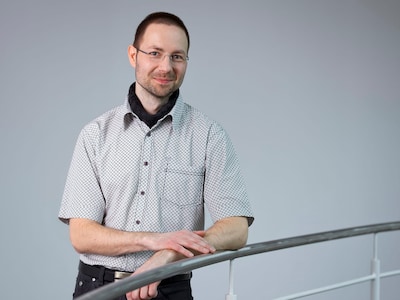 Stefan Seidlein
Product Manager
Anne Stiebich
Global Sales Manager
Daniel Kaiser
Service & Support Manager
GRYPHAX_China_Support_Fu
EditContact
Chris Zhu 朱辉
Sales Manager of Biophtonics