Precise laser – airbag weakening for reliable airbag tear lines
Jenoptik's advanced laser technology enables airbag weakening in all components of the vehicle interior and supports the passive safety systems of modern vehicles.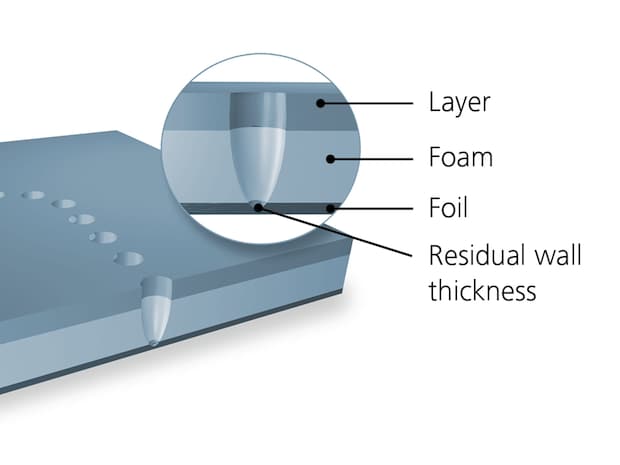 For optimum performance of passive safety systems – such as passenger airbags – it is essential to introduce precise tear lines in components of the vehicle interior. With Jenoptik technology, the airbag is weakened with a laser, which very gently removes material, with minimal heat input, without putting mechanical stress on the components. The laser is a tool that, unlike all mechanical processes, never becomes blunt, so that all component parts can be manufactured under exactly the same conditions. In addition, the non-contact machining process does not produce any chips. The resulting smoke is extracted without leaving any residue and cleaned off in an environmentally friendly manner.
The tear lines themselves can be created by making a large number of pocket holes with or without residual wall thickness or with slots in any possible combination and with any kind of geometry, as per customer requirements. The airbag opening force can be adjusted by changing the parameters of the tear line – for the best possible airbag performance.
Jenoptik offers two machine families for laser airbag weakening
JENOPTIK-VOTAN® A: The machine for all airbag applications produces laser airbag weaknesses with reliable residual wall thickness for invisible tear lines
JENOPTIK-VOTAN® S: The machine for the production and evaluation of tear lines from through-holes in instrument panel carriers, which are subsequently laminated with a decorative layer
JENOPTIK-VOTAN® A can be used to process a wide range of materials. Different laser sources are used depending on the application to be processed. For example, the use of a femtosecond laser is necessary for very temperature-sensitive materials such as genuine leather or decorative foils. In addition to single-layer materials, composite materials can also be processed. Typically, composite materials consist of a plastic carrier with a foam layer and a decorative film. These high-quality parts are processed in a single machining cycle by weakening all layers of the Instrument Panel with the laser without penetrating the top layer – for an invisible tear line. Process reliability, which is particularly important for airbag applications, is ensured thanks to the unique machining process of JENOPTIK-VOTAN® A. The combination of a high-performance laser and a high-accuracy sensor enables a controlled machining process that produces homogeneous weakening with minimal residual wall thickness, but prevents the laser from cutting through the material completely. This meets the highest safety and aesthetic requirements.

JENOPTIK-VOTAN® S, in combination with JENOPTIK-VOTAN® A Scan offers the optimum solution for instrument panels that are subsequently laminated with individual layers (instrument panel carrier and decor hidden afterwards). The laser-based JENOPTIK-VOTAN® S machine creates a series of through-holes with a slotted bar pattern, which creates a tear line in the carrier of the instrument panel. The integrated evaluation of the process ensures that the through-holes provided meet the quality requirements. The JENOPTIK-VOTAN® S offers maximum production reliability and efficiency on a very small footprint.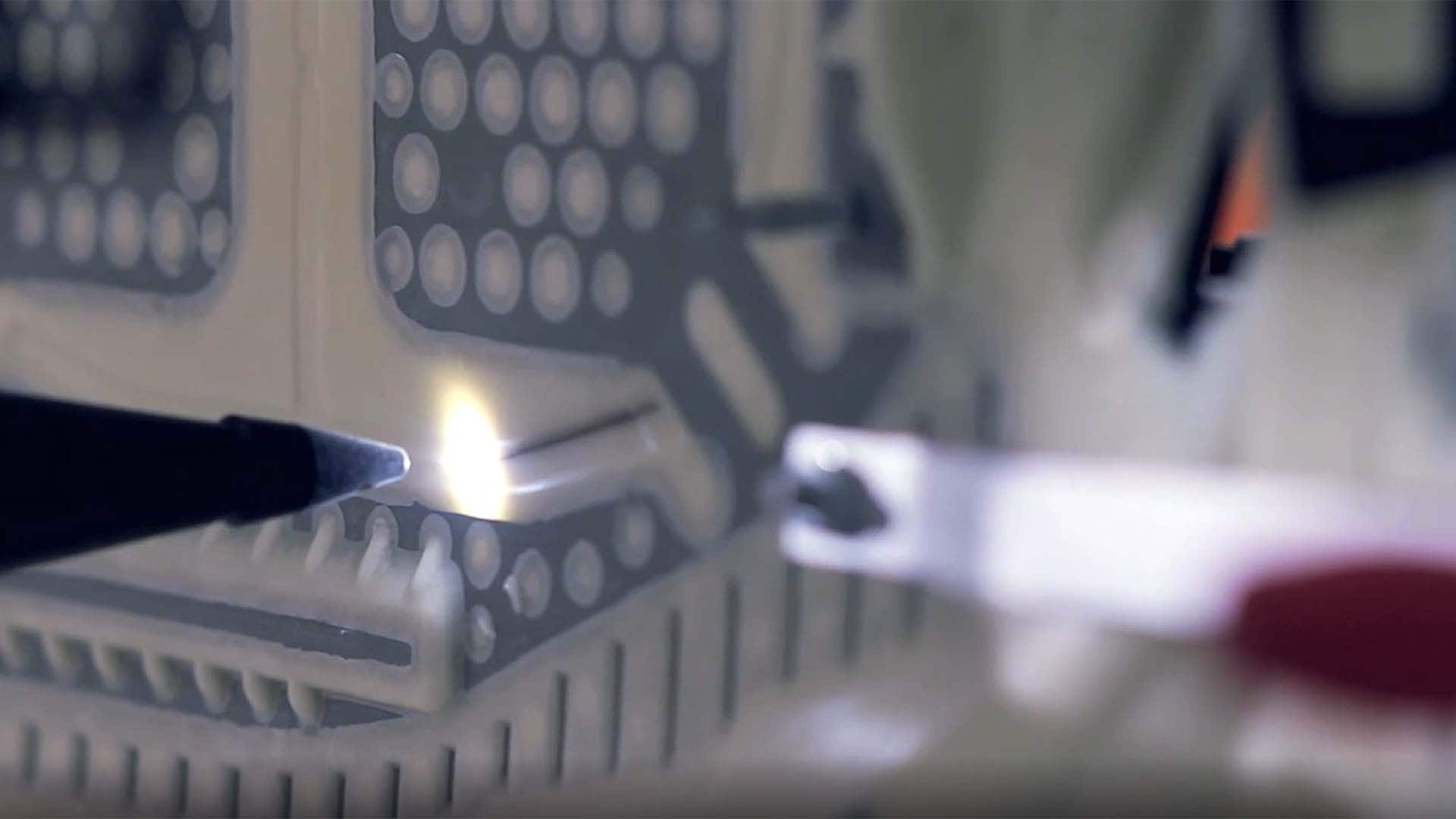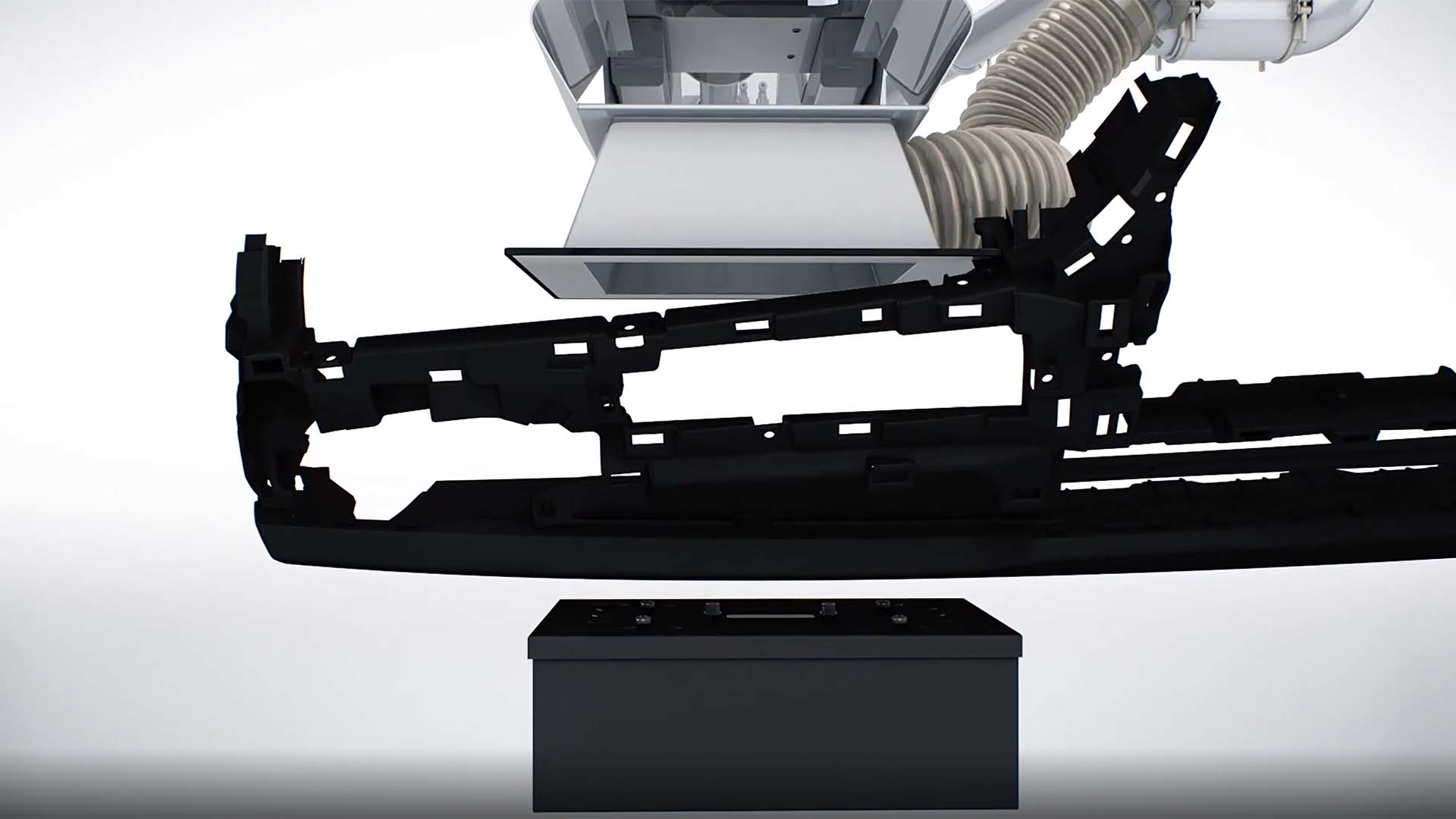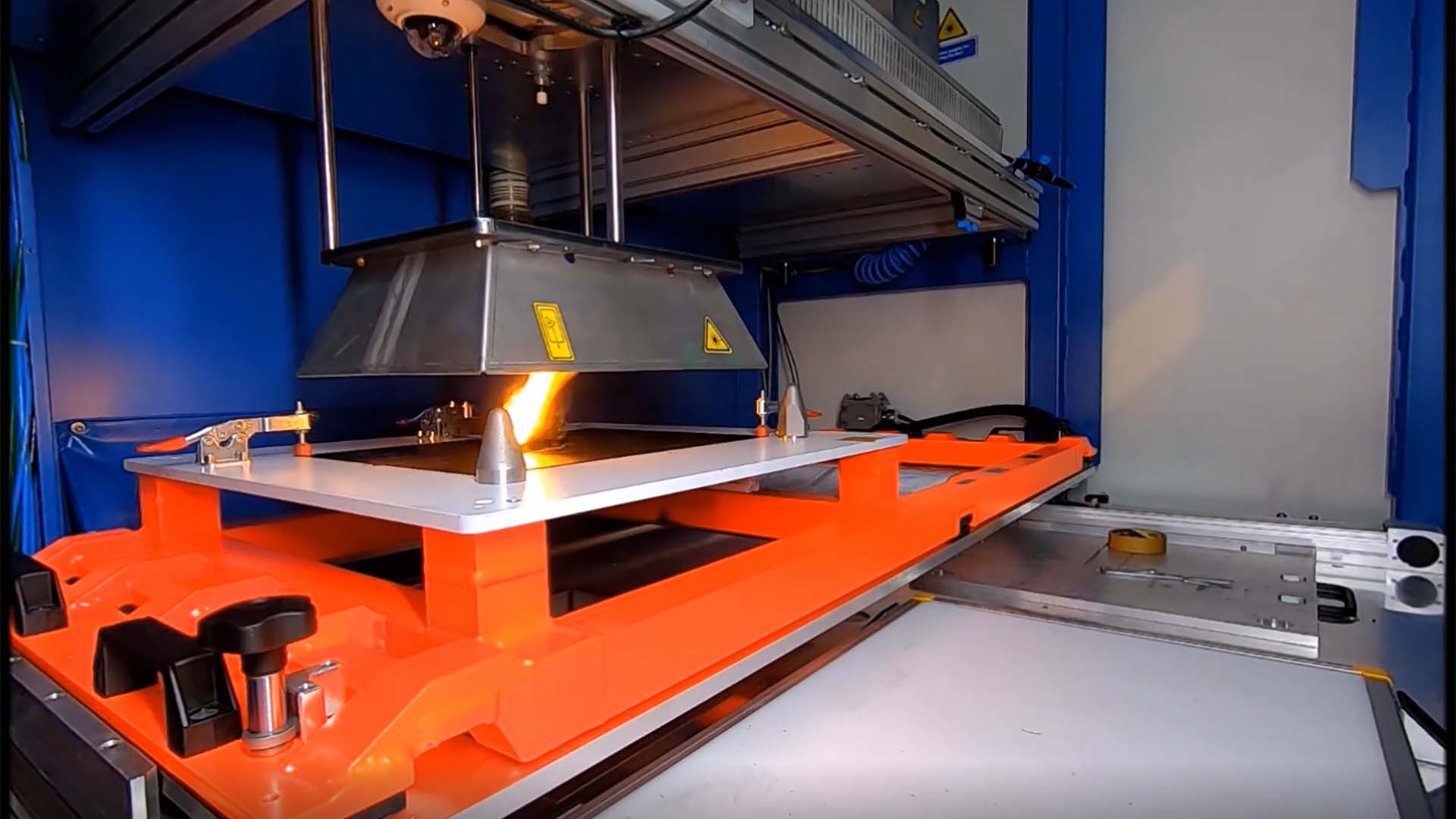 Product comparison – Jenoptik Laser – Airbag weakening machines
Discover the possibilities of laser - airbag weakening
Please contact us for more information.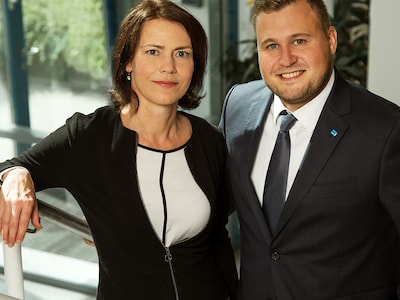 AMLP-CN-Michael-Liu
EditContact
Sales Laser Machines