Optical 3D measurement technology for high point density and accuracy in all phases of production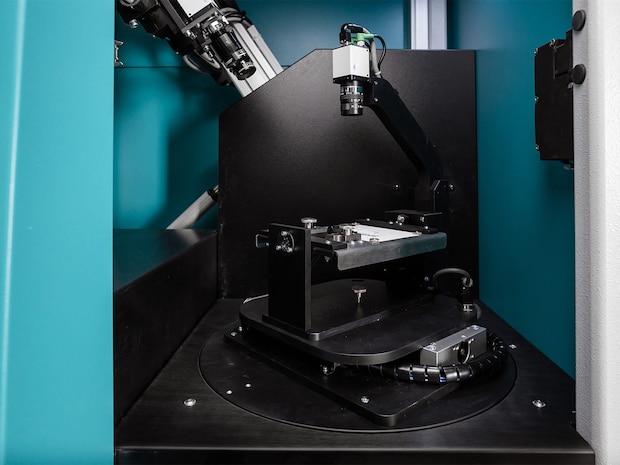 We offer optical 3D scanners based structured-light projection technology for highly accurate and automated part inspection. The FLEX-3A product line is designed for the incoming goods department, toolmaking, initial sampling and release, as well as for automated inspection during production.

The high-resolution scan data is capable of being compared directly against a CAD model, or used for dimensional, shape, and positional tolerance measurements. With object point resolutions down to 5 um, as well as our smart multi-image referencing using virtual targets, the FLEX-3A is ideally suited for high-precision automated 3D inspection of complex small parts.
Optical 3D metrology at a glance
Find the right product for your application
Optical 3D scanner for automated inspection
The 3D scanners of the FLEX-3A series are suitable for first sample and prototype inspection, as well as automated random sample inspection during production.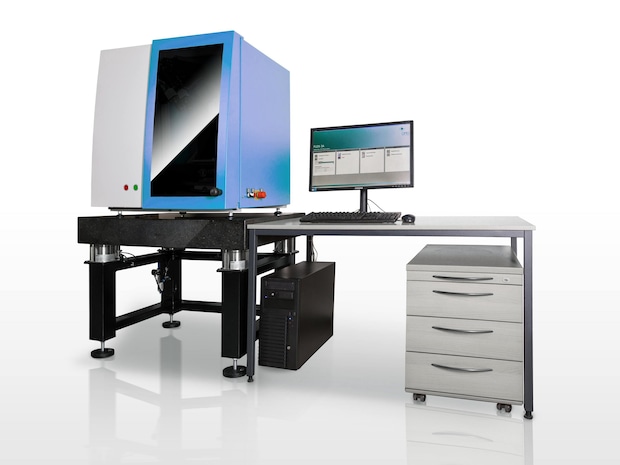 The FLEX-3A utilizes a closed housing concept, that when combined with complete automated data acquisition, calculation and evaluation, helps ensures long-term stable system calibration and operation under production conditions.

The use of an object fixed reference camera enables highly accurate and automated photogrammetric combination of partial views into one complete 3D model, with no need for registration targets.

Two integrated motorized axes by standard can be supplemented by additional axes and motion sequences as necessary.
Benefits
Small measuring fields up to 20 mm object field size
5-12 million pixel stereo camera resolution
Modular measuring field change
Highly accurate measurement results
Multi-image recording without registration targets
Digital projection with blue LED lighting
Automation of data acquisition and evaluation
Motorized object and sensor movement
Motorization modular expandable
Fully automatic sensor calibration
Free and easy creation of scan plans
Closed industrial housing
Vibration insulation
Measuring principles: triangulation, structued light projection, photogrammetry
| Specifications | FLEX-3A/12M | FLEX-3A/5M |
| --- | --- | --- |
| Available measuring fields | 20mm to 210mm | 20mm to 230mm |
| Camera resultion | 12 Mio. px | 5 Mio. px |
| Measuring point distances | 5µm - 50µm | 8µm - 90µm |
| Size (WxDxH) | 855mm x 854mm x 930mm | 855mm x 854mm x 930mm |
| Weight | approx. 145kg | approx. 145kg |
| Operating system | Windows 10 | Windows 10 |
| Power Supply | 230V / 50Hz / 5A | 230V / 50Hz / 5A |
| Optional | Vibration insulation table with air-spring elements | Vibration insulation with air-spring elements |
| Image capturing time | < 2s | < 2s |
Extensions of 3D metrology for industrial and customized solutions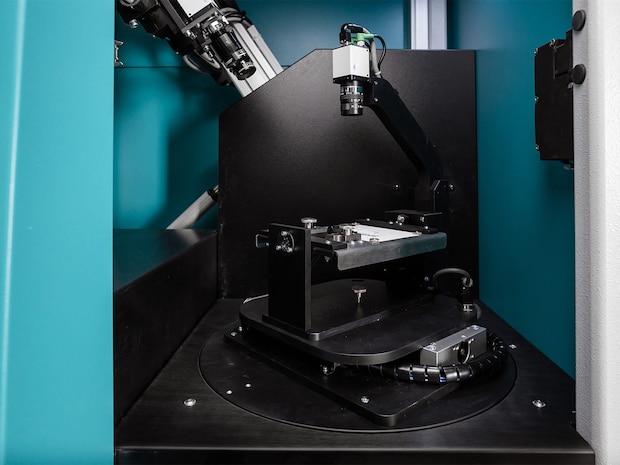 In addition to standardized measuring instruments, we offer an extensive range of industrial and customer specific automation solutions.
All aspects of integrating the FLEX-3A into your production line are handled directly by JENOPTIK, including, but not limited to:
Integration of additional motorized axes
Object specific brackets
Robot based loading
Automated part loading/feeding
Integration into production lines
Integration of individual 3D evaluation programs
Combined solutions for 2D and 3D inspection tasks
Complete automation of sampling/serial testing
Intuitive user interface and automated processes
FLEX-MAN system software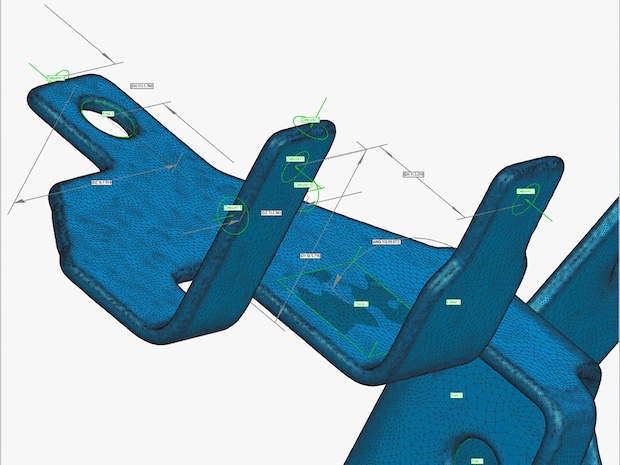 3D digitization without registration targets
Fast triangulation with high-resolution stereo cameras (up to 12 million pixels)
Structured light projection method for area scanning with subpixel accuracy
Fully automatic, photogrammetric registration of all partial views to a complete model
Use of one or more reference cameras to create virtual registration targets
Fully automatic optimization of virtual target number and distribution
Traceable measuring accuracy
Equipment acceptance according to VDI guideline 2634, sheet 3
Automated recalibration after measuring field change with one click
Calibration monitoring
User guided user interface for recalibration
Simple, intuitive operation
Automated data acquisition from various directions
Pre-configured with standard scan plans
Infinite number of individual scan plans
Simple setting of part-specific measuring positions, acquisition parameters or automation sequences
Individual automation options
Direct start mode for worker self-test
Support for automated, parallel 3D digitizing and inspection of multiple parts
Support of manual, fully, or partially automated measuring processes
Multi-level, macro based point cloud optimization
Provision of interfaces for data transfer to statistical programs
Modularity
Integration of additional motorized axes via plug and play
Integration of remote controlled software evaluation packages
Product recommendations for optical measuring and testing systems
Do you have any questions?