Polymer optics are used in many different industries — in camera systems, head-up displays and reflectors for LED lighting. Polymer is ideal for these applications and can be manufactured in large quantities at a low cost. Coatings increase the quality of polymers significantly.

In this process, the optics are covered with a coating of thin metals and dielectrica. The coating is used for the reflection, antireflection, splitting or filtering of light beams. It can be used to suppress specific light components or prevent light reflections from occurring. All of our surfaces are protected against mechanical and chemical influences as well as scratches and dirt.

Optical coatings from Jenoptik offer impressive precision and reliability. Our experts regularly check our processes by means of measurements, analyses and climate testing. As we have many years of experience and a wealth of expertise, we can give you expert advice, when it comes to choosing the right coating for your requirements.

Benefits
Tested process: Regular measurements, analyses and climate testing
Optimized process: From substrate cleaning to applying the coating and even final packaging
Professional advice: We offer feasibility studies, coating development and sample coatings
Flexible: The right process for every order — from individual units to large-scale series production
Fields of Application
Health care and life sciences: As a reflecting prism for a head mounted display
Lighting and energy: Integrated into LED light sources
Automotive industry: As a deflection mirror for scanners
Coating of polymer optics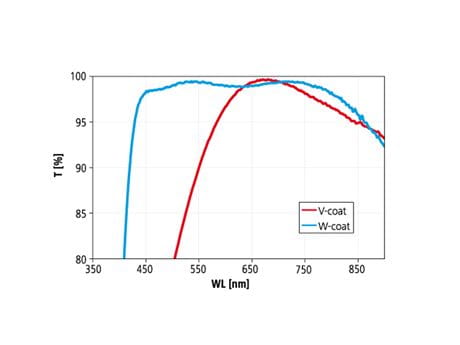 Customer-specific coatings made from polymers such as Zeonex, Zeonor, polycarbonate, PMMA, etc.
Reflective coatings, metallic mirrors (gold, silver, aluminium)
Anti-reflective coatings (anti-reflective wide-band, 'W' coat, 'V' coat)
Dielectric mirrors
Scratch-proof AR coatings
Dielectric beam splitters and filters
Nanostructures for anti-reflective coatings of PMMA
Easy-to-clean coatings
Design and manufacture of customer-specific coatings
Design and construction of substrate supports and masks for sample coatings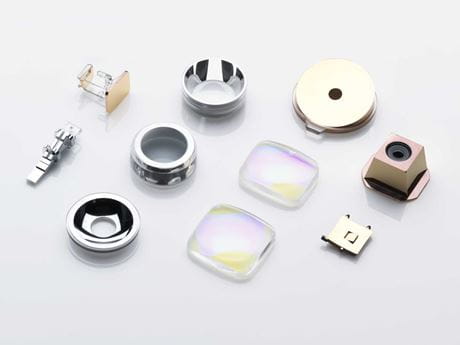 META 1101 high vacuum vapor deposition
Coatings based on aluminium, silver or gold, as well as protective coatings based on SiOx or HMDS
Depending on the coating materials, reflectance of 85 % - 95 % can be achieved
PVD vacuum metallization of simple as well as complex 3D components
Front and rear surface mirrors
Applications in the following markets: Health Care & Life Science, Digital Imaging, Optical Measurement & Machine Vision, Lighting, Automotive & Mobility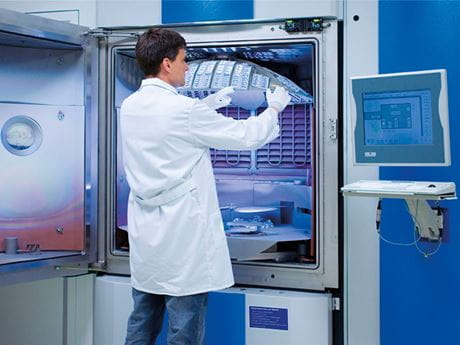 SYRUSpro 1100 high vacuum vapor deposition
PVD thin-layer coating in a high-vacuum environment
Anti-reflective wide-band coating, beam splitter and filter
Mirrors with aluminium enhanced coatings, reflectance larger than 98 % can be achieved
Low operating temperatures to create ideal conditions for coating heat-sensitive substrates
Superior long-term density, adhesion, and rigidity thanks to the use of plasma-based coating technology
Applications in the following markets: Health Care & Life Science, Digital Imaging, Optical Measurement & Machine Vision, Lighting, Automotive & Mobility
Do you have any questions? Our experts are happy to help.