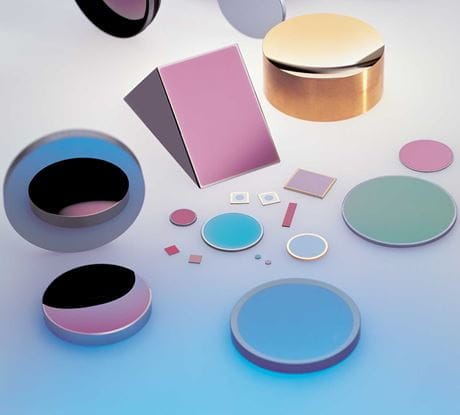 If you want to guide light beams or split them into wavelengths, then you need a coating for your optical components. With our many years of experience and a wealth of expertise, Jenoptik can offer a wide range of coatings with various spectral functions.
AR Coatings
AR coatings prevent the light beam from being reflected. Jenoptik offers such coatings in a spectral range from DUV to IR.
Bandpass and Edge Filters
Bandpass and edge filters are used to split the spectral ranges. Bandpass filters are more suitable for narrow spectral ranges, while edge filters are used for wider spectral ranges. Jenoptik filters are available in a range from UV to IR.
Coatings for Laser Optics
These coatings are the ideal way to adapt the properties of your laser components to your applications. They will help you to achieve consistently high-precision results for wavelengths from DUV to IR.
Benefits
High-precision: Optical properties are optimized to suit your applications
Multifunctional: Coatings cover a wide range of spectral functions
Tested: Regular testing guarantees a high level of quality
Customized: Jenoptik develops coatings that are customized to meet your requirements
Fields of Application
Semiconductor industry: Antireflection, reflection and polarization of light
Do you have any questions? Our experts are happy to help.